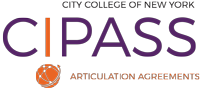 ARTICULATION AGREEMENTS
SMOOTHING THE TRANSITION FROM COMMUNITY COLLEGE TO CITY COLLEGE FOR STUDENTS IN THE STEM DISCIPLINES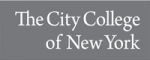 Made possible with the Support of the United States Department of Education
ABOUT CIPASS
CiPASS will implement a set of specific programs with overall measurable objectives to increase the retention and the graduation rates of Hispanic and underrepresented students at CCNY by 25% and increase the number of students seeking STEM degrees by 30%, from the present benchmarks by 2021.
CiPASS accomplishes this through five programs, or Project Lines:

The Math Summer Bridge, which intensive math education to incoming first-year students.

The Early Alert System, which mobilizes tutoring resources every time a student's performance on a class assignment is substandard.

Experiential Learning, which provides internships and team-based projects to improve students' job readiness

Online Learning, which allows students to learn in an online, self-paced environment

Articulation Agreements, which make it easier for students at CUNY Community Colleges to continue their STEM education at CCNY
The Project Lines of CiPASS construct a pipeline to recruit, prepare, and support students from freshman through graduation. The programs concentrate in the first two years of college, when the risk of attrition is highest, but are focused on the overall goal of increasing graduation rates and improving the students' job readiness.
CIPASS TEAM
PROGRAM DIRECTOR
PROJECT LINE LEADERS
ADMINISTRATION
OVERVIEW
Many students, but by no means all, begin their journey to a career in a STEM discipline by enrolling in a four-year college.  Other students choose to begin their career in a two-year, "community" college.
Students often encounter challenges when they attempt to transfer the credits they have earned in their first institution.  To address this challenge articulation agreements and joint degrees have been developed to minimize the loss of credit that students experience.
Definitions: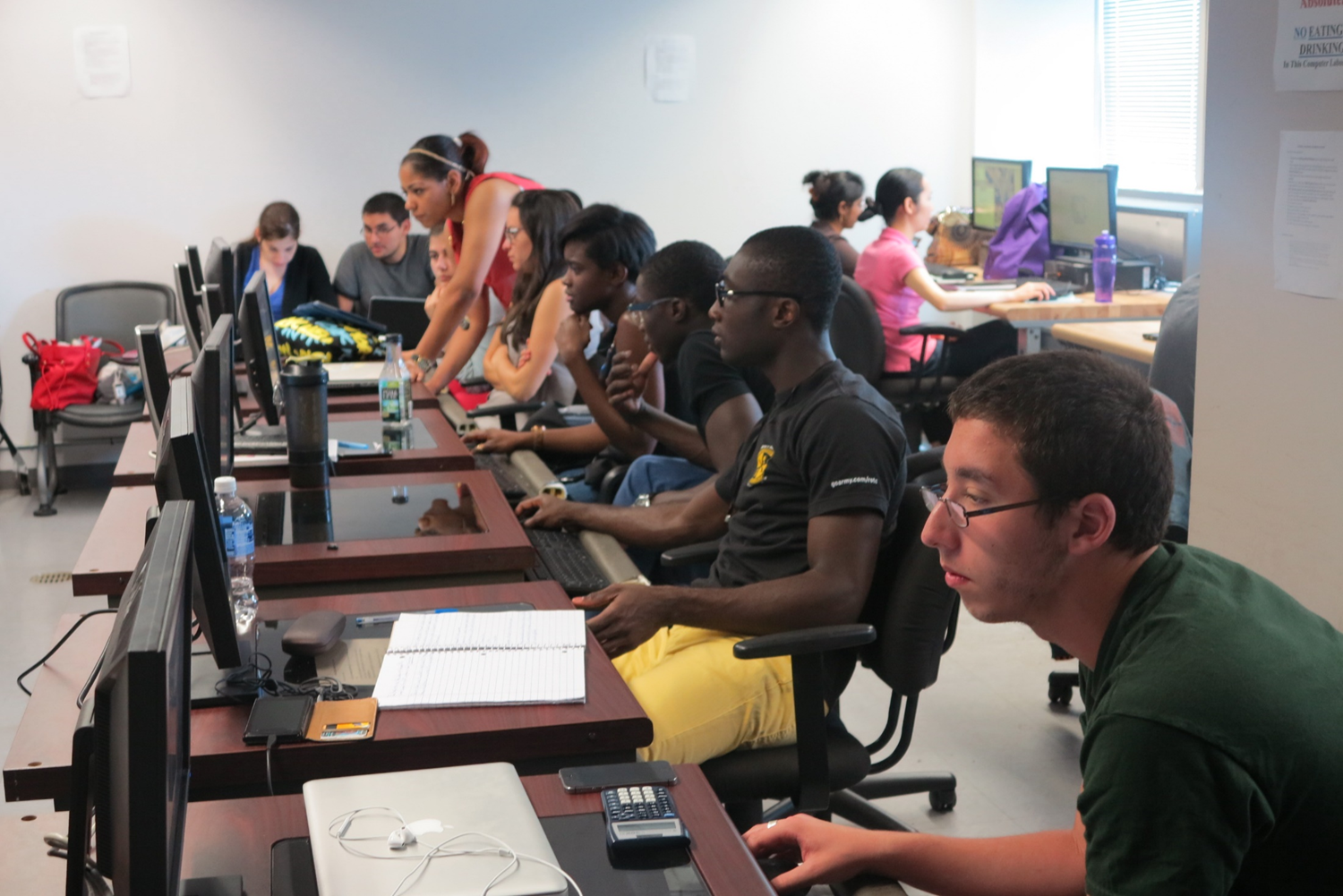 Articulation Agreement

: when two or more colleges provide a path to the four-year degree which allows full-credit for specified courses at the two-year institution.
Joint Degree Program

: where two or more colleges specify the exact courses at the two-year institution that will count towards a particular four year degree (such as in Mechanical Engineering)
The Transfer Opportunities Project of CiPASS will work with the community colleges of the CUNY System to establish Articulation Agreements and Joint Degree Programs, as appropriate, to support student transfers in graduating with a four year degree.  This project will leverage existing arrangements with Hostos and La Guardia to explore agreements with Bronx, the Borough of Manhattan, Queensborough, and Kingsborough Community Colleges.  It will also offer the broader services of the CiPASS Program (specifically Experiential Learning, the Summer Bridge, and the Early Alert System) to transfer students to improve their retention and their post-college employability.
OPERATION
The Transfer Opportunities Project begins with an analysis of data.
From which CUNY schools do the majority of transfers to CCNY sourced?
Into which programs and disciplines at CCNY do these transfers go?
How well do they do, in the aggregate?
Is their retention rate greater than, less than, or equal to that of the non-transfer population?
Do they graduate in greater or lesser percentages, and do these percentages vary by school of origin?
Understanding the answers to these questions will dictate the kinds of interventions that might be effective in addressing the issues facing the transfer population.  These answers will suggest which existing CiPASS programs, if any, would be appropriate to deploy.  If the data shows that transfer students have difficulty with Math in their first year because they do not arrive with skills at the Calculus level, it may be  that including them in Math Summer Bridge would be effective.  If, because they are not always traditional students, then have issues with the traditional lecture-centered teaching approach, perhaps they would be assisted by participating in Online Learning.  It may even be that they are academically as talented at the non-transfer population, but have fewer opportunities for experiential learning and because they are not as well-known to the instructors on campus.  In this case, expanding the Experiential Learning project to embrace transfers would be useful.
This data analysis is underway and ongoing.  The interventions to assist the transfer population will continue to emerge and evolve as the analysis sheds the appropriate light on the appropriate issues to address.
HAVE QUESTIONS ?

Visit our FAQ Page. If you need more information, contact Andy Holtz, CiPASS Associate Director, using the form below.