The City College Initiative to Promote Academic Success in STEM
PROPOSAL REQUEST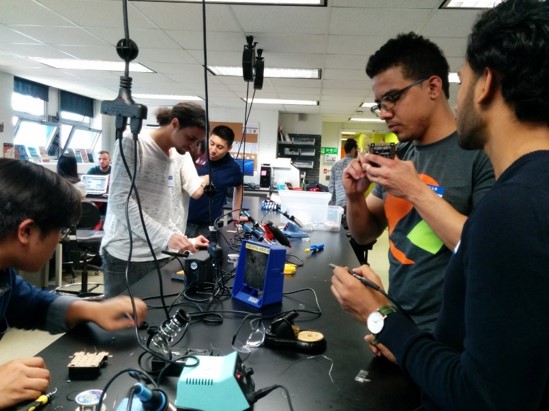 Experiential Learning provides students with opportunities to interact with industry through projects and internships. Working with industry representatives, corporate, non-profit, and governmental bodies, we work to secure opportunities that will produce specific deliverables for defined clients, allowing the students to apply their knowledge and experience to the solution of real-world problems.
Projects are implemented under Faculty direction, last for at least one semester, and are pursued by teams of up to 5 students. Projects take place primarily at CCNY in professorial laboratories, on campus prototyping suites, and in the CiPASS MakerSpace (upon its completion, date TBD) depending on the nature of the project; given current restrictions, remote projects are encouraged.  Projects can begin remotely and move into labs once campus reopens.
Requestors are required to submit:
Their contact information;
A project description;
A project budget;
Project deliverables; and
The desired skillsets of the project team members.
Industry connections to the project.
Additional information on the Request Form can be found from clicking on the hyperlinks in the application form. The application can be filled out by clicking the button below.
PAST PROJECTS(Summer 2019 Projects)
Analyzing and developing predictive tools for Water Stress across the United States (Prof. Naresh Devineni and Prof. Ronak Etempadpour) in Puerto Rico (Prof. Jorge González)
Using Augmented and Virtual Reality systems to help the disabled navigate, communicate and interact within stressful environments (Prof. Zhigang Zhu and Prof. Hao Tang)
Developing a computational toolbox for Laser Doppler Velocimeter (LDV) sensors (Prof. Jei Wei))
Observation of Boundary Winds with Doppler Lidar (Prof. Mark Arend)
Machine learning analysis and evaluation of NYC weather research and forecasting (WRF) weather predictions (Prof. Michael Grossberg)