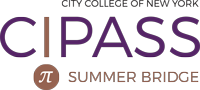 SUMMER BRIDGE RESULTS
IMPROVING THE MATH READINESS OF INCOMING FIRST-YEAR STUDENTS TO CCNY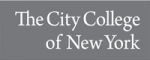 Made possible with the Support of the United States Department of Education
Ultimately, CiPASS's success will be measured by the improvement of CCNY graduation and retention rates and the increase in the number of students receiving STEM degrees. In the interim, we track indicators that show whether students are on the path toward STEM success.
SUMMER BRIDGE 2017 and 2018 RESULTS
MEET THE STUDENTS: DEMOGRAPHICS
*Self Reported
**Other/DNI: did not indicate, identified another ethnicity/race, or indicated multiple designations
OUR SUCCESS
The CiPASS Summer Bridge program is collecting information on whether the program is achieving its goal of supporting entering CCNY students, who are not Calculus 1 level, or Pre-Calculus level, in making up the gap in mathematics coursework that could potentially hinder students from achieving a STEM degree.
In the last two years, 264 incoming freshmen participated in the Summer Bridge Program and 204 were eligible to take a higher level math course (77% Pass Rate) than their entrance level in the following fall semester and therefore saved time in getting their STEM degree at CCNY. Below is the breakdown by year:
PASS RATE BY GENDER *
Overall, pass rates were roughly equal between the genders.
PASS RATE BY ETHNICITY *
Pass rates varied widely by ethnicity.
PASS RATE BY INTENDED MAJOR