CITY COLLEGE INITIATIVE TO PROMOTE
ACADEMIC SUCCESS IN STEM
The CIPASS Program will increase the number of underrepresented minorities studying STEM at The City College of New York,
assist them during their studies, and provide opportunities for them to gain the experience that will
make them valuable employees.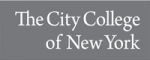 Made possible with the support of the United States Department of Education.
ABOUT CIPASS
CiPASS – the City College Initiative to Promote Academic Success in STEM – will implement a set of specific programs with overall measurable objectives to increase the retention and the graduation rates of Hispanic and underrepresented students at CCNY by 25% and increase the number of students seeking STEM degrees by 30%, from the present benchmarks by 2021.
CiPASS accomplishes this through five programs, or Project Lines:
The Early Alert System, which mobilizes tutoring resources every time a student's performance on a class assignment is substandard.
Experiential Learning, which provides internships and team-based projects to improve students' job readiness
Articulation Agreements, which make it easier for students at CUNY Community Colleges to continue their STEM education at CCNY
The Project Lines of CiPASS construct a pipeline to recruit, prepare, and support students from freshman through graduation. The programs concentrate in the first two years of college, when the risk of attrition is highest, but are focused on the overall goal of increasing graduation rates and improving the students' job readiness.
CIPASS TEAM
PROGRAM DIRECTOR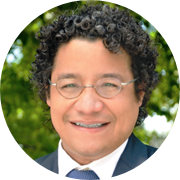 DR. JORGE GONZALEZ -CRUZ
Dr. González is responsible for all operations of the project, including evaluation of its success and stewardship of its resources, while ensuring that CiPASS remains consistent with the strategic plan of the City College of New York. He has the full support of the CCNY Provost, whom he keeps informed of CiPASS' progress. He has the authority to make all decisions, subject to oversight by the Executive Committee and in consultation with the CCNY Provost and the US Department of Education.
Dr. González earned his Doctorate from Georgia Institute of Technology and Bachelor's Degree from the University of Puerto Rico-Mayagüez, both in Mechanical Engineering. He is a full professor of Mechanical Engineering at CCNY.
Dr. Gonzalez also serves as the Lead on the Transfer Opportunities Project.
MATH SUMMER BRIDGE PROJECT LEAD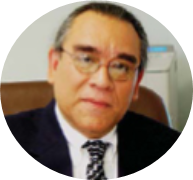 DR. JOSEPH BARBA
Dr. Barba manages the CiPASS STEM Summer Bridge Program. He is a professor of Electrical Engineering, Director of the New York STEM Institute, and Director of Student Entrepreneurship for CCNY.
Dr. Barba was Deputy Provost of CCNY from 2002 to 2004, and served as the Founding Dean of the Grove School of Engineering from 2004 to 2013. He has authored or co-authored over 50 scientific papers and has been Principal Investigator (PI) for numerous research and institutional grants (including on an NSF grant to increase the number of community college students pursuing engineering, and on an NYS Education Department grant to promote STEM education).
Dr. Barba earned his Bachelors in Electrical Engineering from CCNY and his Doctorate from CUNY.
EARLY ALERT SYSTEM PROJECT LEAD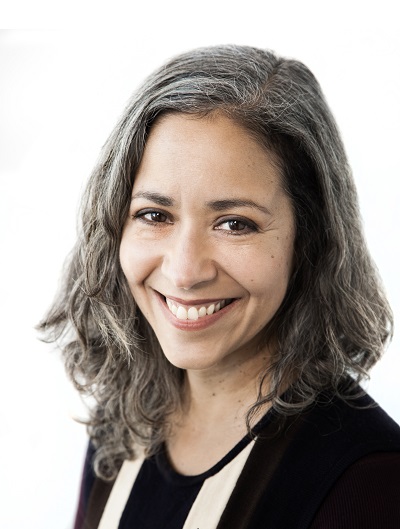 DR. KARIN BLOCK
Dr. Block manages the Real-time Academic Support Project, known as the Early Alert System.
Dr. Block is an Associate Professor of Earth and Atmospheric Sciences. She is a Co-Program Director of the Earth Sciences and Environmental Sustainability Graduate Initiative and of the multi-campus CILES program, both of which have received support from the US DoE. She currently serves on the Advisory Committee for the HSI-STEM program at Bergen Community College in New Jersey.
She earned her Bachelor's Degree at the University of Michigan and her Doctorate in Earth and Environmental Sciences from the CUNY Graduate Center.
EXPERIENTIAL LEARNING
PROJECT CO-LEAD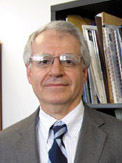 DR. FERIDUN DELALE
Drs. Delale and Moshary manage the ELP. They will develop and expand current CCNY collaborations with industry, pair students with mentors, coach the students in the selection and development of industrial research projects, and develop hands-on experiences to expose them to the non-academic world.
Dr. Delale is a full professor and chair of mechanical engineering at CCNY with more than 100 peer-reviewed publications. He has developed relations with many companies (e.g., Alliant Tech Systems, Frontier Performance Polymers, Novus Technologies, Aeronav Laboratories, and Global Contour) over the years through research collaboration and placement of students in internship and engineering positions. Dr. Delale earned his Doctorate in Applied Mechanics from Lehigh University.
EXPERIENTIAL LEARNING
PROJECT CO-LEAD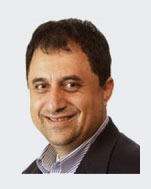 DR. FRED MOSHARY
Drs. Delale and Moshary manage the ELP. They will develop and expand current CCNY collaborations with industry, pair students with mentors, coach the students in the selection and development of industrial research projects, and develop hands-on experiences to expose them to the non-academic world.
Dr. Moshary is a professor of electrical engineering and founder, director, and Doctoral Faculty member of the CCNY Earth System and Environmental Science program.  Dr. Moshary received his PhD from Columbia University and was a postdoctoral research associate at Harvard University.
ON LINE LEARNING
PROJECT LEAD
DR. ADRIANA ESPINOSA
Dr. Espinosa received a PhD in Economics from The University of California, Berkeley. In 2014,  she joined academia as Assistant Professor in the Department of Psychology at The City College of New York. Prior to that,  worked as market research analyst and statistical consultant for various organizations. Her research interests center on the role of social and environmental stressors on the health (i.e., physical and mental) and adaptation (e.g., educational and job attainment) of marginalized populations.
DIRECTOR OF MAKER SPACE &
INDUSTRIAL COLLABORATIONS
ROOPNARINE
Mr. Roopnarine is the Founding Director of CCNY Maker Space; he is a talented CCNY Alumni, who has worked on product design and in research and development for many years. His experience includes new product development, authoring patents, building relationships with industries and mentoring and supporting students, particularly CCNYs. Mr. Roopnarine  oversees the experiential learning component of CiPASS.
EDUCATION PROGRAMS COORDINATOR
CHRISTINE BANKS CALDERÓN
Christine Banks Calderón manages all aspects of the overall CiPASS program, ensuring program deliverables are met and facilitating work across the different facets of the grant. She also works closely with the evaluation team on instrument development and data analysis of particular aspects of the work.
Ms. Banks Calderón has a B.S. from Cornell University in Natural Resources and an M.A. from Columbia University in Conservation Biology. After many years working in wildlife conservation, she spent six years at the American Museum of Natural History, where she developed and managed a consortium of more than 24 high school research programs across NYC that focused on providing preparation and research opportunities to students from backgrounds historically underrepresented in STEM, including work on an NSF grant studying the longitudinal impacts of these experiences on youth.
EXTERNAL EVALUATOR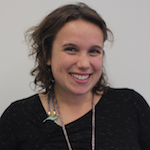 CARON MINEO
Caron oversees several of the Center's long-term grant projects, serves as a liaison between the Center and the schools, and participates in the development of the Center's research-based model. She has prior experience as an elementary teacher and instructional specialist in both public and private school settings, and has worked at the Center since early 2005, as a facilitator and researcher.
Caron is a doctoral student in the Instructional Technology and Media program at Teachers College, Columbia University. Her dissertation work focuses on issues of leadership surrounding innovation in schools. Caron holds an Ed.M. in Instructional Technology and Media from Teachers College, Columbia University and a B.S. in Computer Science from Boston College.
OFFICE ADMINISTRATOR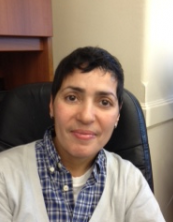 CARIDAD JENOURE
Ms. Jenoure provides the administrative support for the CiPASS Program.  She earned her undergraduate degree from Bronx Community College.
INFORMATION SYSTEMS
JHON IBSEN
Mr. Ibsen provides the information systems support for the CiPASS Program.
HAVE QUESTIONS ?

Visit our FAQ Page. If you need more information us using the form below.