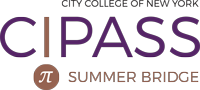 MATH SUMMER BRIDGE
IMPROVING THE MATH READINESS OF INCOMING FIRST-YEAR STUDENTS TO CCNY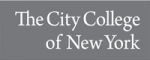 Made possible with the Support of the United States Department of Education
OVERVIEW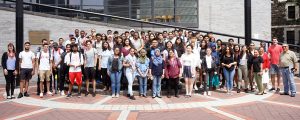 The CiPASS Summer Math Bridge Program provides an opportunity for CCNY incoming first-year students majoring in STEM fields to:
Reduce time to degree
Place out of developmental math courses (Advanced Algebra and PreCalculus)
Get into Calculus-level math earlier
Get to know the CCNY services, facilities, supports, and other insights
Summer Bridge provides an opportunity to refresh and improve core mathematical competencies by allowing students to work through an accelerated six-week program. The program runs in the months of July-August.
Attendance is mandatory for all sessions, which run Monday-Thursday - two different session options will be offered this year, one from 9 am to 12 pm and another from 1 pm to 4 pm. Classes will be held remotely in Summer 2021.
Depending on your math placement, you can take either Advanced Algebra (Math 190) or Pre-Calculus (Math 195). At the end of the program, students that pass the Advanced Algebra examination can begin their education in Pre-Calculus, and students that pass the Pre-Calculus examination can begin their education in Calculus in the Fall semester.
OPERATION
The CiPASS Math Summer Bridge provides intensive academic training in mathematics to incoming first-year students of CCNY.  Students spend three hours a day, four days a week, for six weeks studying either Advanced Algebra or PreCalculus under the direction of CCNY Faculty, and with the support of a cadre of dedicated Teaching Assistants.
In addition to math study, students in the Bridge gain information about CCNY – services, facilities, supports, and other insights that will allow them to make the most of their academic career.
Students that pass the Advanced Algebra Bridge Final can begin their education at CCNY in Pre-Calculus.  Students that pass the PreCalculus Bridge Final can begin their education at CCNY in Calculus.
Classes:
Advanced Algebra (Math 190) and PreCalculus (Math 195)
How much does it cost?
The enrollment and support of the program is free for CCNY students. CiPASS is deeply grateful for our sponsor  the U.S Department of Education for their support of this program.

Program Dates:
The program is offered from July 1st through August 12th

How do I Apply? Click here (on the button)
CiPASS Bridge Program Presentation on internships 2020
IT Presentation, 7-21-2020
CiPASS presentation by Prof. Thea Pignataro, Chairperson, CCNY Math Department, 7-14-2020
Science Division Presentation, 7-14-2020
Josehp Barba's presentation, 7-4-2020
Hear From our Alumni!
FAQ
Who is eligible to attend the Summer Bridge Program?
If you are admitted into CCNY as an incoming first-year student who plan to major in STEM and have placed into a math level below Calculus, you are eligible to attend the Summer Bridge Program.
Do students receive credit for attending the Summer Bridge Program?
If the student passes the math exemption exam at the end of the program, they qualify to go to the next level math course. For example, if the student passes the Advanced Algebra Exam, he/she can begin their education at CCNY in Pre-Calculus. Students that pass the PreCalculus Exam can begin their education at CCNY in Calculus.
When is the registration deadline?
What will each day be like?
Here is a sample schedule from 2019 to give you an idea but once enrolled to the program, you will receive the schedule for 2019.
Who should I contact if I have further questions?
Contact:
Professor Joseph Barba
CiPASS Summer Bridge Project Director
Grove School of Engineering, Steinman Hall
Email: cipass@ccny.cuny.edu.
"I got the opportunity to review materials I had forgotten, from previous high school math class. Also I got to interact with both incoming students and staff which made me more comfortable coming into campus with prior knowledge."

"Fear was one of the many emotions I felt when I entered college…but all that fear also gave me hope and filled me with excitement as to what the future could have in store for me."

"I think CiPASS Summer Bridge program is a great way to get ahead in your math courses so you don't fall behind in your major."
CiPASS Summer Internship
The newly founded CUNY Initiative to Promote Academic Success in STEM (CiPASS; https://cipass.cuny.edu/ ) focus on increasing the number of degrees in STEM areas at the City College of New York by: improving retention, increasing transfer of students, and infusing experiential learning in the classroom, particularly with Hispanic students.  These initiatives collaborate across campus with Schools and Divisions, Departments, Academic Programs, Research Centers and Institutes.
The 2018 Full Summer Internship position will assist in the execution and evaluation of the Summer Bridge and Early Alerts Intervention Programs.  The intern will collaborate in the planning, execution, and assessment of these two interventions working with faculty and assessment experts.
Core Competencies/Qualifications:
Senior under-graduate or graduate student with degree in Higher Education Administration, Science, Engineering, or Education in Sciences.
Excellent interpersonal and communication skills. Bilingual (English/Spanish) preferred.
The candidate must have multi-tasking abilities and should be able to finish assigned tasks within defined timelines.
Proficient with MS Office.
Performance Period:  June 10 – August 10, 2018.
Compensation:  Commensurate with experience
How to Apply: To apply for this position, please submit your complete resume via email to Prof. Jorge E. Gonzalez, NOAA-CREST Professor of Mechanical Engineering, jgonzalezcruz@ccny.cuny.edu.
HAVE QUESTIONS ?

Visit our FAQ Page. If you need more information, contact Andy Holtz, CiPASS Associate Director, using the form below.